The 7th edition of the Interfaces and Human Computer Interaction 2013 (IHCI) International Conference was held in Prague, Czech Republic, during 22 to 24 July, 2013 and was co-organised by The University of Economics in Prague (VŠE), Czech Republic. This conference was part of the IADIS Multi Conference on Computer Science and Information Systems 2013, 22 - 26 July.

The Interfaces and Human Computer Interaction 2013 conference addressed the main issues of concern within Interface Culture and Design with a particular emphasis on the affective aspects of design, development and implementation of interfaces and the generational implications for design of human and technology interaction. This conference aimed to explore and discuss innovative studies of technology and its application in interfaces and welcomes research in progress, case studies, practical demonstrations and workshops in addition to the traditional submission categories.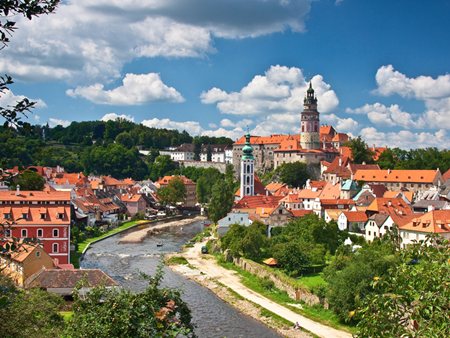 This conference has covered both technological as well as non-technological issues related to these developments.
The proceedings of the Interfaces and Human Computer Interaction 2013 Conference were jointly published with the Game and Entertainment Technologies 2013 Conference.
These events received 155 submissions from more than 29 countries. Each submission has been anonymously reviewed by an average of five independent reviewers, to ensure that accepted submissions were of a high standard. Consequently only 27 full papers were approved which means an acceptance rate of 17 %. A few more papers were accepted as short papers, reflection paper and posters.
An extended version of the best papers were selected to be published in the IADIS International Journal on Computer Science and Information Systems (ISSN: 1646-3692) and/or in the IADIS International Journal on WWW/Internet (ISSN: 1645-7641) and also in other selected journals, including journals from Inderscience. Some of the best papers will be eligible to be extended and enhanced as book chapters for inclusion in a book to be published by IGI Global.

Besides the presentation of full papers, short papers, reflection paper and posters, the conference also included one keynote presentation from an internationally distinguished researcher Professor Helwig Hauser, University of Bergen, Norway.

Keynote presentation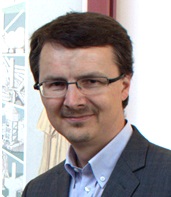 "INTEGRATING INTERACTIVE AND COMPUTATIONAL ANALYSIS IN VISUAL ANALYTICS"

by Dr. Helwig Hauser

University of Bergen, Norway

Abstract

In our emerging information age it becomes increasingly important that we can exploit the wealth of available data for the sake of learning, decision making, as well as for other tasks. A promising approach – not at the least targeted by the new concept of visual analytics in visualization research – is to cleverly integrate the strengths of computers (fast computation, efficient handling of large datasets, comparably low costs, etc.) with the strengths of the users (outstanding perceptual and cognitive capabilities, domain knowledge, etc.). In this talk, we look at one possible solution, originating in visualization research within computer science, i.e., the concept of interactive visual analysis, and describe it as an iterative process, enabling the integration of computational and interactive means for data exploration and analysis. Thinking of interactive visual analysis as an iterative process enables that each step is performed on the basis of a toolbox with computational and interactive visual solutions. In order to substantiate the conceptual aspects of this solution, wealso look at several examples that document the successful application of interactive visual analysis.
The IHCI 2013 Conference proceedings were published in Book (ISBN: 978-972-8939-90-8) by IADIS Press.

Program Committee Members:
Aidan Rowe, University Of Alberta, Canada
Alessandro Casavola, University Of Calabria, Italy
Alexander Kroener, GSO University of Applied Sciences, Germany
Alexandros Potamianos, Technical University Of Crete, Greece
Ana Cristina Bicharra Garcia , Universidade Federal Flumninese, Brazil
Angela Tinwell, Bolton University, United Kingdom
Antonio Maria Rinaldi, University Napoli Federico Ii, Italy
Arcadio Reyes, Universidad De Malaga, Spain
Aris Alissandrakis, Linnaeus University, Sweden
Arttu Perttula, Tampere University Of Technology, Finland
Bente Meyer, University Of Aarhus, Denmark
Bruno Santana Da Silva, Federal University Of Rio Grande Do Norte, Brazil
Carmen Santoro, Isti-cnr, Italy
Caterina Senette, Istituto Di Informatica E Telematica, Cnr (pisa), Italy
Celia Martinie, Universite Paul Sabatier, France
Celmar Guimarães da Silva, Universidade Estadual De Campinas , Brazil
César Alberto Collazos Ordonez, University Of Cauca - Popayán, Colombia
Christiane Taras, TRUMPF Werkzeugmaschinen GmbH + Co. KG, Germany
Connie Veugen, Vrije Universiteit Amsterdam, Netherlands
Corina Sas, Lancaster University , United Kingdom
Cristiano Maciel, University Federal De Mato Grosso, Brazil
Daniela Trevisan, Universidade Federal Fluminense, Brazil
Diane Westwood, Univerity Of Sunderland, United Kingdom
Eduardo Tanaka, Universidade Estadual De Campinas, Brazil
Elaine Hayashi, University Of Campinas, Brazil
Elisabetta Bevacqua, École Nationale D'ingénieurs De Brest (enib), France
Emmanuel G. Blanchard, Aalborg University at Copenhagen, Denmark
Eugenio Aguirre, University of Granada, Spain
Florian Reinfrank, Tu Graz, Austria
Francisco Madera Ramirez, Universidy Autonoma De Yucatan, Mexico
Gerrit Meixner, Heilbronn University, Germany
Giovanna Varni, University Of Genova, Italy
Grigori Sidorov, National Polytechnic Institute, Mexico
Guillaume Chanel, University Of Geneva, Switzerland
Gunver Majgaard, University Of Southern Denmark, Denmark
Heiko Hornung, University Of Campinas, Brazil
Isabela Gasparini, Universidade do Estado de Santa Catarina (UDESC), Brazil
Jesuk Ko, Gwangju University, Korea, Republic Of
Joe Dumas, Consultant, Usa
Jorg Muller-Lietzkow, University of Paderborn, Germany
José Antonio Macías Iglesias, Universidad Autónoma De Madrid, Spain
Jose Carlos Danado, ISTI-CNR, Portugal
José Luis Tapia Fabela, Universidad Autónoma Del Estado De México, Mexico
Junia Anacleto, Federal University Of Sao Carlos, Brazil
Kathia Oliveira, Université De Valenciennes Et Du Hainaut-cambrésis, France
Kaveh Bazargan, University Of Geneva, Switzerland
Keith Nesbitt, University Of Newcastle, Australia
Larbi Esmahi, Athabasca University, Canada
Lars Konzack, Associate Prof., Denmark
Leonardo Cunha de Miranda, Federal University of Rio Grande do Norte (UFRN), Brazil
Leonelo Almeida, University of Technology, Paraná, Brazil
Lynne Hall, University Of Sunderland, United Kingdom
Maki K. Habib, The American University In Cairo, Egypt
Manuel Cruz-hernandez, Immersion Canada Inc., Canada
Manuel Ortega Cantero , University Castilla - La Mancha, Spain
Marcello Carrozzino, Percro - Tecip Institute, Italy
Marcelo Romero Huertas, Universidad Autonoma Del Estado De Mexico, Mexico
Marco Fontana, Percro - Tecip, Italy
Maria Augusta Nunes, Universidade Federal De Sergipe (ufs), Brazil
Maria Claudia Buzzi , IIT - CNR, Italy
Marina Buzzi, Istituto Di Informatica E Telematica, Cnr, Italy
Mark Grimshaw, Aalborg University, Denmark
Matjaz Gams, Jozef Stefan Institute, Slovenia
Mauro Dragone, University College Dublin (ucd), Ireland
Maxim Bakaev, Novosibirsk State Technical University, Russia
Michael Hobbs, Deakin University, Australia
Michael Hohl, Bauhaus University Weimar, Germany
Monica Bordegoni, Politecnico Di Milano, Italy
Nadine Vigouroux, Toulouse University, France
Nayat Sanchez-Pi, Universidade Federal Fluminense, Brazil
Niki Lambropoulos, Intelligenesis, United Kingdom
Niklas Ravaja, Aalto University, Finland
Nitendra Rajput, IBM Research, India
Nuno Otero, Linnaeus University, Sweden
Otniel Portillo Rodriguez, Universidad Autonóma Del Estado De México, Mexico
Panagiotis Germanakos, Department of Computer Science, University of Cypr, Cyprus
Pauliina Tuomi, Tampere University Of Technology, Finland
Peder Burgaard, TDC, Denmark
Philippe Gorce, South Toulon University, France
Pilar Lacasa, University Of Alcala, Spain
Richard Hoadley, Anglia Ruskin University, United Kingdom
Robert Dew, Deakin University, Australia
Roberto Pereira, University of Campinas (UNICAMP), Brazil
Rodica Mocan, Babes-bolyai University, Romania
Rodrigo Bonacin, Dssd - CTI Renato Archer, Brazil
Rommert Casimir, Tilburg University, Netherlands
Sandro José Rigo, Unisinos, Brazil
Sarah Sharples, University Of Nottingham, United Kingdom
Sebastián Romero López, I.e.s Cañada De La Encina, Spain
Seiji Isotani, University of Sao Paulo, Brazil
Silvio Cazella, Ufcspa And Unisinos, Brazil
Stefan Kleine Stegemann, Leuphana University Lueneburg, Germany
Susan Jane Jones, University Of Sunderland, United Kingdom
Timo Lainema, Turku School Of Economics, Finland
Tom Garner, Aalborg University, Denmark
Toni Granollers, University Of Lleida, Spain
Vagner Figueredo de Santana, IBM Research, Brazil
Vania Neris, Ufscar, Brazil
Victor M. R. Penichet, Escuela Superior de Ingeniería Informática (ESII), Spain
Weidong (Tony) Huang, CSIRO ICT Centre, Australia