The 5th edition of the e-Health (EH) 2013 International Conference was hosted in Prague, Czech Republic, during 24 to 26 July, 2013 and was co-organised by The University of Economics in Prague (VŠE), Czech Republic. This conference was part of the IADIS Multi Conference on Computer Science and Information Systems 2013, 22 - 26 July.
This EH Conference aims to draw together information systems, practitioners and management experts from all quadrants involved in developing computer technology to improve healthcare quality.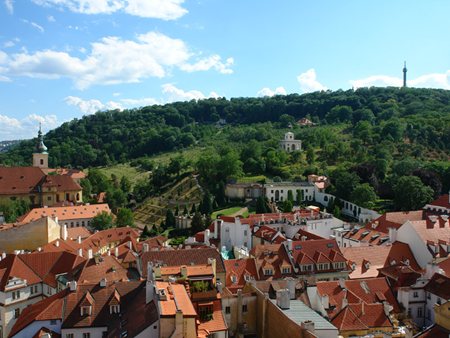 Submissions were accepted under the following topics:
A. Research Issues
• Computers and Primary Care
• Clinical Data Visualisation Standards
• e-Health Architectures
• Healthcare Data Architecture and Terminology Standards
• Federated Electronic Health Records
• Personalized Medicine
• Health Informatics and Education
• Human Computer Interaction
• Infrastructure and Architecture
• Internet and Medicine
• Interoperability issues
• IT and Patient Care
• Nursing Informatics
• RFID and localization techniques
• Usability and Ubiquity in e-Health
• e-Health Virtual Communities
• Business Process Management Systems
• Second Life for Healthcare Support and Education
B. Management Issues
• Case Studies
• Management Change
• Confidentiality and Privacy
• e-Health Collaborative Strategies and Techniques
• e-Training
• Healthcare Management Dashboards
• Legal issues
• Balanced scorecards models to improve Hospital Performance and Productivity
• Business Intelligence in Healthcare
• e-Health to improve Healthcare Quality and Patient Safety.
• Healthcare Information Systems Regulatory issues
• Security in e-Health
• Service Models
• Social implications
• Stakeholders involvement
C. Applications
• Clinical Information Systems
• Data Mining and Clinical Studies
• Medical Guidelines
• e-Health Decision Support Systems
• e-Logistics and e-Pharmacy
• Intelligent Medical Systems
• Mobile Applications
• Patient Electronic Health Records
• Healthcare Portals to inform and connect Patients with Physicians
• Patients and Public Health
• Social Networks in Healthcare contexts
• e-Health Marketing
• e-Procurement and e-Commerce
• Telemedicine
• Automatic Identification and Data Collector Systems
• Unified data processing and communication Systems
• Web Based Applications
• e-Health 2.0
The EH 2013 Conference had 71 submissions from more than 32 countries. Each submission has been anonymously reviewed by an average of four independent reviewers, to guarantee the final high standard of the accepted submissions. Consequently only 12 full papers full papers were approved which means an acceptance rate of 17 %. A few more papers were accepted as short papers and poster.

The Conference Program featured an opening and closing sessions, 7 parallel paper sessions and 1 Keynote Presentation.

The keynote presentation was given by Professor S. Yunkap Kwankam, PhD, CEO, Global eHealth Consultants (GeHCs) and Executive Director, International Society for Telemedicine and eHealth (ISfTeH), Switzerland.
Extended versions of the best papers were selected to be published as extended versions in the the IADIS International Journal on Computer Science and Information Systems (ISSN: 1646-3692) and/or in the IADIS International Journal on WWW/Internet (ISSN: 1645-7641) and also in other selected journals including journals from Inderscience. Some of the best papers will be eligible to be extended and enhanced as book chapters for inclusion in a book to be published by IGI Global.
Keynote presentation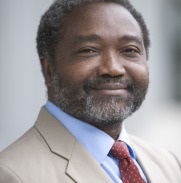 "Addressing the eHealth Grand Challenges: A Knowledge Commons for ICT in Health"
by Professor S. Yunkap Kwankam

PhD, Executive Director, International Society for Telemedicine and eHealth (ISfTeH), Switzerland

Abstract
Research has shown that while countries spend on health in proportion to their GDP per capita, health outcomes do not correlate with health spending. However, in a labor-intensive social sector such as health, where capital does not always translate into labor, technology can improve productivity. Spurred by this, there have been major global policy declaration urging countries to leverage information and communication technology (ICT), to improve health. To fully reap the benefits of ICT in health, however, six eHealth Grand challenges need to be addressed. These are: a) Creating a Knowledge Commons for eHealth; b) Going to scale with eHealth interventions that are commensurate with the size of the problems; c) Creating integrated eHealth systems; d) Transforming all health workers into ePractitioners; e) Developing ICT for health by viewing health as a production function and investigating where ICT can support such production; and f) Building ICT for the health system of the future by anticipating future needs of the health system. The creation of a Knowledge Commons is the most catalytic of these Grand Challenges.
The dream of a Global Knowledge Commons for eHealth is likely to take less time to achieve than, for example, the vision of a Radio doctor – a precursor to modern telemedicine – which needed the invention of a number of enabling technologies to be realized. Elements of the Commons exist in platforms such as the Health Ingenuity Exchange (HingX); the GSMA's mHealth Tracker and Impact pathway; the mHealth Alliance's Health Unbound (HUB); the WHO Global Observatory for eHealth; and the ISfTeH – Mede-e-Tel knowledge resources.
The Commons will lead to a number of significant beneficial outcomes, such as: 1) eHealth intelligence at-a-glance through dash-boards by geography, application area and thematic area; 2) Clearinghouse for IP on eHealth issues; 3) Development of new knowledge as well as the reinforcement of partnerships; 4) More effective and efficient use of eHealth resources through better use and re-use of eHealth experience; 5) Availability of instruments for transforming the knowledge from the Commons into new products and services through creation of product development partnerships (PDPs) and incubator systems for eHealth technology.
The e-Health 2013 was published in Book (ISBN: 978-972-8939-87-8).
Program Committee Members:
Abdallah Mhamed, Telecom & Management Sudparis, France
Abdel-Badeeh M.Salem, Ain Shams University, Egypt
Adel Taweel, Kings College, United Kingdom
Alain Pruski, Lcoms Université de Lorraine, France
Alexander Hoerbst, UMIT - University for Health Sciences, Medical Inf, Austria
Alexey Tsymbal, Siemens, Germany
Alireza Zarghami, University Of Twente, Netherlands
Amir Hajjam el hassani, University Of Technology Of Belfort Montbeliard, France
Anastasia Kastania, Athens University Of Economics & Business, Greece
Andreas Schrader, University Of Lübeck, Germany
Anecita Lim, University Of Auckland, New Zealand
Anja Henner, Oulu University Of Applied Sciences, Finland
Anna Bianchi, Politecnico Di Milano, Italy
Anthony Fleury, Ecole Des Mines Douai, France
Antonio Lanatà, University Of Pisa, Italy
Asa Smedberg, Stockholm University, Sweden
Athina Lazakidou, University of Peloponnese, Greece
Ayse Bener, Mechanical and Industrial Engineering Ryerson Univ, Canada
Bert-Jan van Beijnum, University Of Twente, Netherlands
Blaine Reeder, University Of Washington, United States
Carlos Fernández Llatas, Universidad Politécnica De Valencia, Spain
Carolyn Mcgregor, University Of Ontario Institute Of Technology, Canada
Cesar Caceres, Rey Juan Carlos University, Spain
Colleen Conway-welch, Vanderbilt School Of Nursing, Usa
Daniela Paolotti, Isi Foundation, Italy
Danilo De Rossi, University Of Pisa, Italy
David Isern, University Rovira I Virgili, Spain
Der Ming Liou, National Yang-Ming University, Taiwan
Ed de Quincey, University Of Greenwich, United Kingdom
Edward Kacki, Imia, Poland
Elena Villalba, Institute for Prospective Technological Studies, Spain
Elizabeth Krupinski, University Of Arizona, United States
Elske Ammenwerth, UMIT - University For Health Sciences, Medical Inf, Austria
Emmanuel Andres, Université De Strasbourg , France
Eric Campo, Laas-cnrs, France
Fernando Martin-sanchez, The University of Melbourne, Australia
Flavio Pileggi, ITACA-TSB, Universidad Politécnica De Valencia, Spain
Fleur Mougin, University of Bordeaux - LESIM - ISPED, France
Foad Dabiri, Google Inc., United States
Gayo Diallo, University of Bordeaux Segalen, France
Georg Duftschmid, Medical University Of Vienna, Austria
George Georgiev, University Of Wisconsin, USA
George Ghinea, Brunel University, United Kingdom
George Okeyo, University Of Ulster, United Kingdom
Guillaume Lopez, The University of Tokyo, Japan
Henning Muller, University of Applied Sciences Western Switzerland, Switzerland
Jan Aidemark, Linnéuniversitet, Sweden
Jesse Hoey, University Of Waterloo, Canada
Jesuk Ko, Gwangju University, South Korea
Joanne Curry, University Of Western Sydney, Australia
Jose Luis Sanchez , Laboratorio De Computadoras Y Control, Spain
Kåre Synnes, Luleå University Of Technology, Sweden
Kulwinder Singh, University Of Calgary, Canada
Laura Rocchi, University of Bologna, Italy
Laurent Billonnet, Ensil - Université De Limoges, France
Lenka Lhotska, Faculty Of Electrical Engineering Ctu, Czech Republic
Leo Galway, University Of Ulster, United Kingdom
Liming Chen, University Of Ulster, United Kingdom
Lina F. Soualmia, LITIS-TIBS EA 4108, France
M. Elena Hernando, Universidad Politecnica De Madrid, Spain
Magí Lluch-Ariet, Barcelona Digital Technology Centre, Catalonia
Majid Sarrafzadeh, Ucla Computer Science, Usa
Malina Jordanova, Bulgarian Academy Of Sciences, Bulgaria
Manolis Tsiknakis, Center For Ehealth Technologies, Greece
Marius George Linguraru, Children National Medical Center, United States
Mariusz Duplaga, Jagiellonian University Medical College, Poland
Mark Donnelly, University Of Ulster, United Kingdom
Martin Beer, Sheffield Hallam University, United Kingdom
Maurice Mars, University of KwaZulu-Natal, South Africa
Michael Schumacher, Institute Of Business Information Systems, Switzerland
Miguel Angel Rodriguez-Florido, Instituto Tecnologico de Canarias, Spain
Miroslav Bursa, Faculty Of Electrical Engineering, Czech Republic
Mohy Mohyuddin, King Abdullah International Medical Research Cente, Saudi Arabia
Mossaab Hariz, Telecom Sudparis, France
Nadine Vigouroux, IRIT, Paul Sabatier Univesrity, Toulouse, France
Nathalie Souf, University Paul Sabatier, France
Nikitas Karanikolas, Technological Educational Institute Of Athens, Greece
Nikolaos Mastellos, Imperial College London, United Kingdom
Oliver Bott, University Of Applied Sciences And Arts, Germany
Ovidiu Stan, Technical University Of Cluj Napoca, Romania
Paivi Hamalainen, The National Institute for Health and Welfare, Finland
Panayiotis Kyriacou, City University London, United Kingdom
Parisa Eslambolchilar, Swansea University Of Wales, United Kingdom
Patricia Sanchez, Universidad Politécnica de Madrid, Spain
Paula De Toledo, Universidad Carlos III de Madrid, Spain
Pedro Pablo Escobar, Intelymec Group, UNCPBA, Argentina
Pekka Ruotsalainen, tampere University, School of Informatics Science , Finland
Peter Kokol, University of Maribor, Slovenia
Peter Weller, Centre For Health Informatics, United Kingdom
Pierre Barralon, Tecnalia, Spain
Pierre Maret, Université de Saint Etienne, France
Pietro Guzzi, Magna Graecia University, Italy
Roberto Hornero, University Of Valladolid, Spain
Sandra Bringay, Um3, Université Paul-valéry, France
Sandro Scattareggia, Signo Motus Srl, Italy
Sauciuc Dragos, Romintelmed It, Romania
Silvia Alayon, Universidad De La Laguna, Spain
Silvia Olabarriaga, Academic Medical Center, Netherlands
Simon Jupp, European Bioinformatics Institute, United Kingdom
Stein Olav Skrøvseth, Norwegian Centre for Integrated Care and Telemedic, Norway
Tacha Serif, Yeditepe University, Turkey
Theodoros Arvanitis, University Of Birmingham, United Kingdom